| | |
| --- | --- |
| | POSITIVE FEEDBACK ONLINE - ISSUE 9 |
VSAC 2003: Micro-watt Amps, Music and Microbrews
by Dave Glackin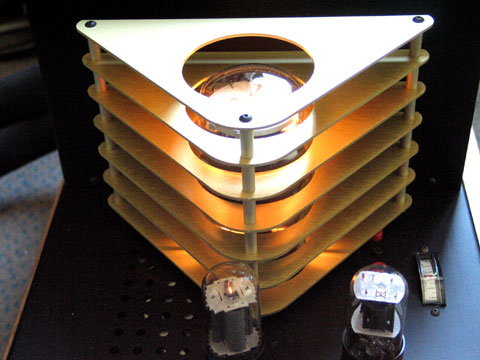 The gorgeous looking and sounding deHavilland GM70 amplifier. I love 845-based amps, and this was my favorite in the show (this version uses the Soviet GM-70 equivalent tube)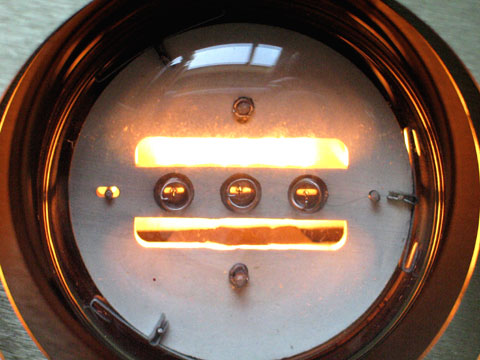 A view down the throat of the GM-70 tube. You can almost count the electrons.
Now here's a righteous place indeed: the deHavilland/Rethm/PranaWire room! Check out these Lowther drivers!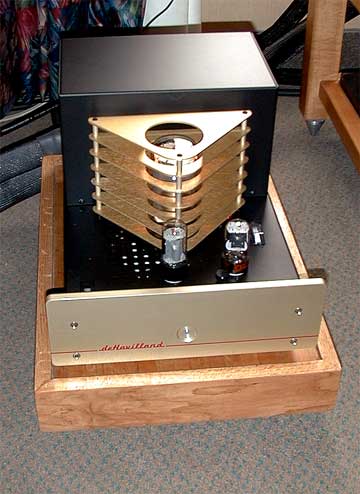 George Kielczynski and Kara Chaffee's stunning new GM70 845 SET… at about 60 Watts per channel. Definitely a world-class boogie agent!
Complete reports can be found at
http://www.positive-feedback.com/Issue9/vsacdg.htm
http://www.positive-feedback.com/Issue9/vsacdr4.htm