deHavilland's CES 2002 SHOW REPORT from The TUSCANY HOTEL, Las Vegas...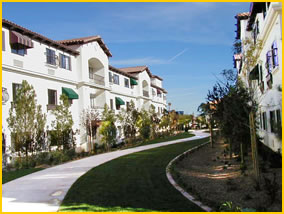 " The Tuscany under an azure sky"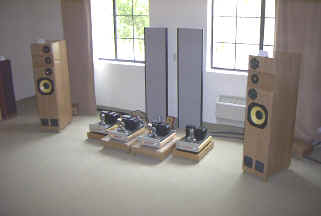 Here we are in our spacious suite at the Tuscany. We were the first occupants of this room- the Tuscany had just opened that week. Definitely room for the speakers to image, and IMAGE they did! The 10" transmission line Buggtussels showed just how much bass the GM-70 could produce-people could not believe the subwoofer was NOT on!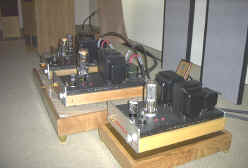 Holding down the carpets here is several hundred pounds of deHavilland SE iron. The GM-70 amps are on in the center, flanked by the Aries-845.
This is the Quatuor Loudpeaker room with a pair of our Aries-845 amplifiers on loan. The most excellent Quatuor speakers were a fine match with our amplifiers. See http://www.quatuor-music.com for more information on the Quatuor line.
We are looking forward to showing at the Tuscany in 2003, and are hard at work preparing for a bigger show yet!
We showed with Cardas Audio, Sony SACD, California Audio Labs, Rega turntables, and more.